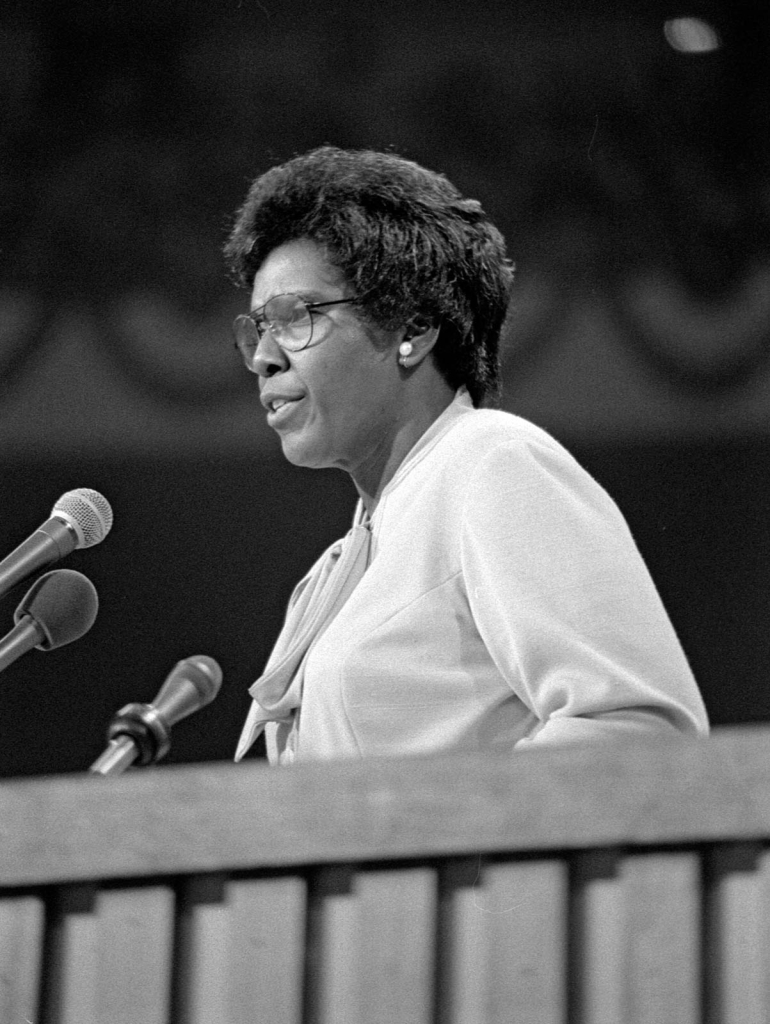 "My faith in the Constitution is whole; it is complete; it is total. And I am not going to sit here and be an idle spectator to the diminution, the subversion, the destruction of the Constitution." Barbara Jordan's powerful speech captured the nation's attention and earned its awe during the 1974 House Judiciary Committee's televised hearings for the impeachment of former President Nixon.
Jordan's journey to such a national platform was studded with accomplishments. 54 years ago, Barbara Jordan made history as the first black woman elected to the Texas state Senate. She was later elected as the first black woman representing any Southern district in Congress. In 1976, the Democratic Party invited Jordan as the first black female keynote speaker at the Democratic National Convention. Former President Carter kept her on a short list of potential running mates due to her excellence as a lawmaker and speaker, and former President Clinton awarded her the Presidential Medal of Freedom.
Jordan met Nancy Earl on a camping trip during her tenure on the state Senate. In her autobiography, Jordan described the trip as somewhere she could relax and feel safe. Jordan's depiction of Earl gives insight to their time spent together: "[S]he wanted to pick watercress in the shade of cypress trees, plant grass on the back slopes, [and] be outdoors". Jordan and Earl went on to spend the rest of their lives together in a house they built in Austin. Their relationship did not come to public light until after Jordan's death in 1996, but they spent those decades taking care of one another.
At the advise of Jordan's political advisers, she kept her lesbian identity from public knowledge. Before Jordan was elected to her Texas state Senate seat, she ran twice unsuccessfully for that position. Before her third (and successful) campaign, her advisers shared their belief that the "image of two women being so close could damage her political aspirations." She agreed and kept her identity private from then on.
In the decades since, LGBTQ leaders of color have worked tirelessly to change this perception. Victory Institute has collaborated with these activists and candidates to train them in campaigning to be successful, out elected officials who achieve the full extent of their political ambitions while proudly representing the LGBTQ community. Jordan continues to serve as an inspiration and role model for our leaders. Her bravery and impact cannot and will not be overstated.